San Diego
·
Life Science & Pharmaceutical
Callan Ridge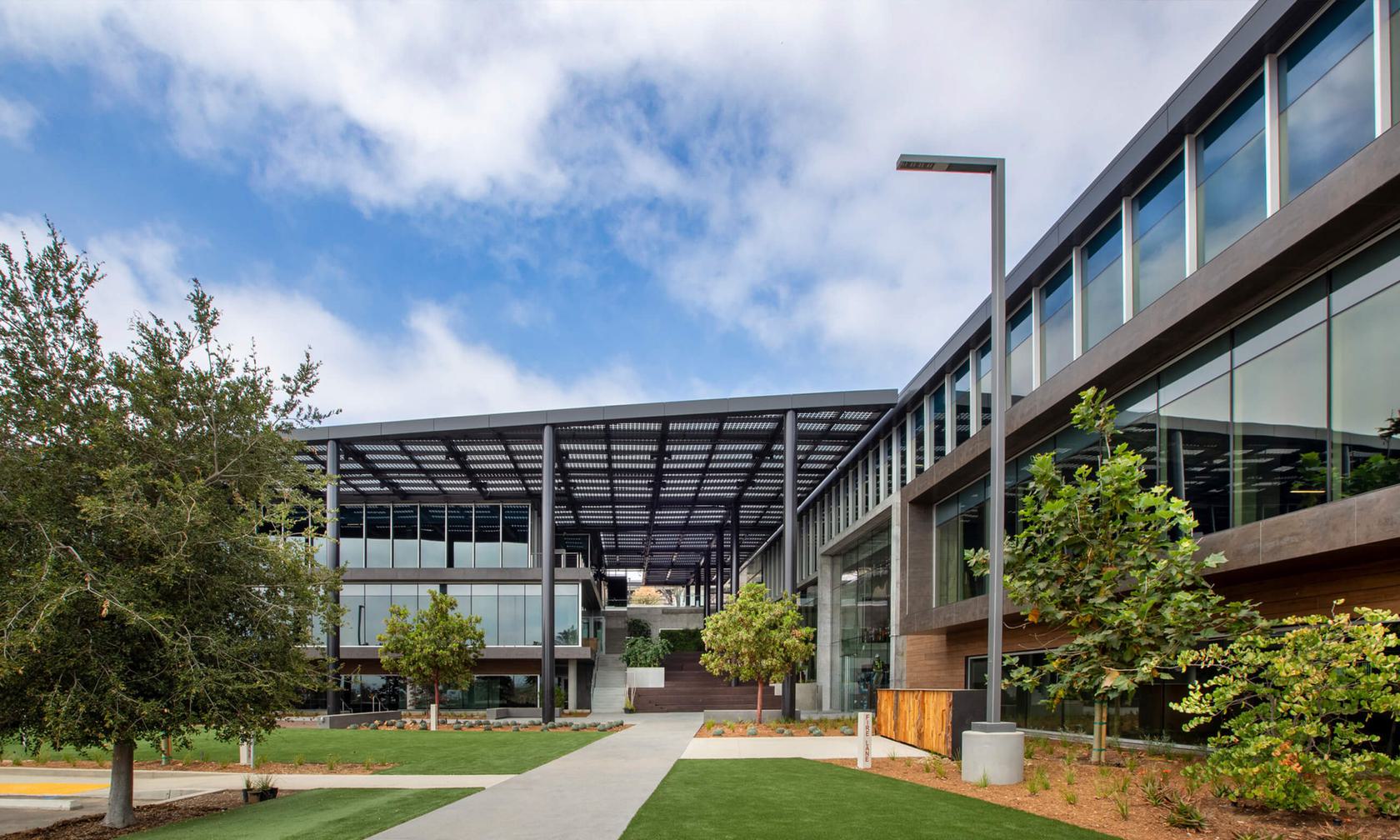 A green roof spans this sustainable biotech gem.
This architectural treasure is ground-up life science campus in Torrey Pines. Construction included two new type II-B three-story scientific research buildings and demo of two existing buildings. The building site included complex grading, requiring multiple retaining walls and shoring. Both new concrete structures share a subterranean parking garage.
This project is targeting a minimum of LEED Gold and includes sustainable features such as a green roof, built-in photovoltaic cells, and enhanced circulation, with amenities such as an expansive rooftop patio and impressive views.
Owner/Client
Project Management Advisors
Size
310,060sf
Architect
FPBA
Market Sectors
Life Science & Pharmaceutical