Webster Elementary School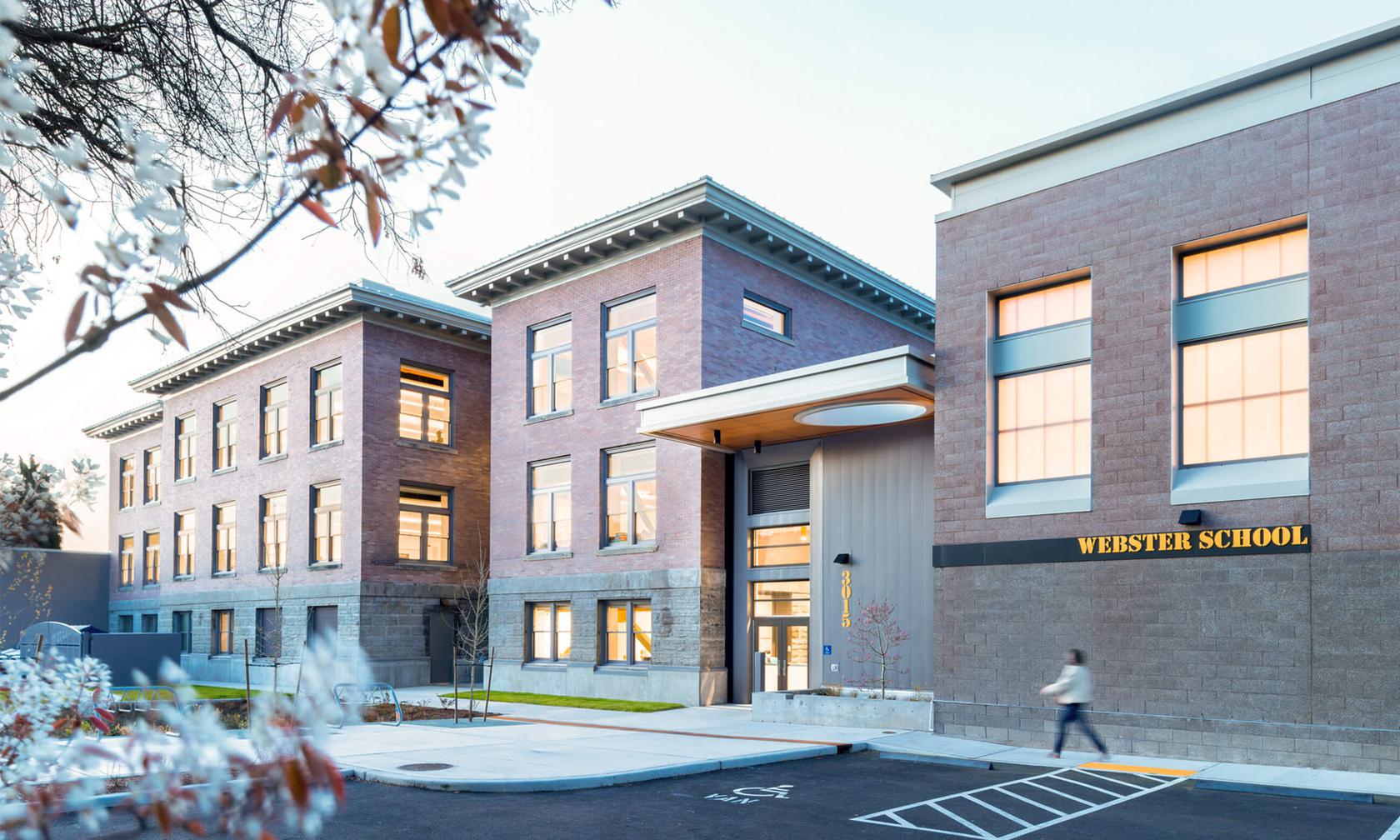 A Seattle neighborhood icon reborn.
This GC/CM construction of the modernization and addition of a historically landmarked school includes upgrades of existing un-reinforced masonry structure, gym addition and connector, and complete renovation of the building system and finishes. Historic building renovation components included a masonry restoration, wood doors, trim, and floors. Site improvements included a new play area, hardscape, and landscaping. This project was located in a residential neighborhood, necessitating a robust site logistics and communication plan to ensure safety, keep neighbors informed, and facilitate efficient construction.
Owner/Client
Seattle Public Schools
Size
53,000sf
Architect
TCF Architecture
Market Sectors
K-12