Borrego Springs Library, Park, and Sheriff's Office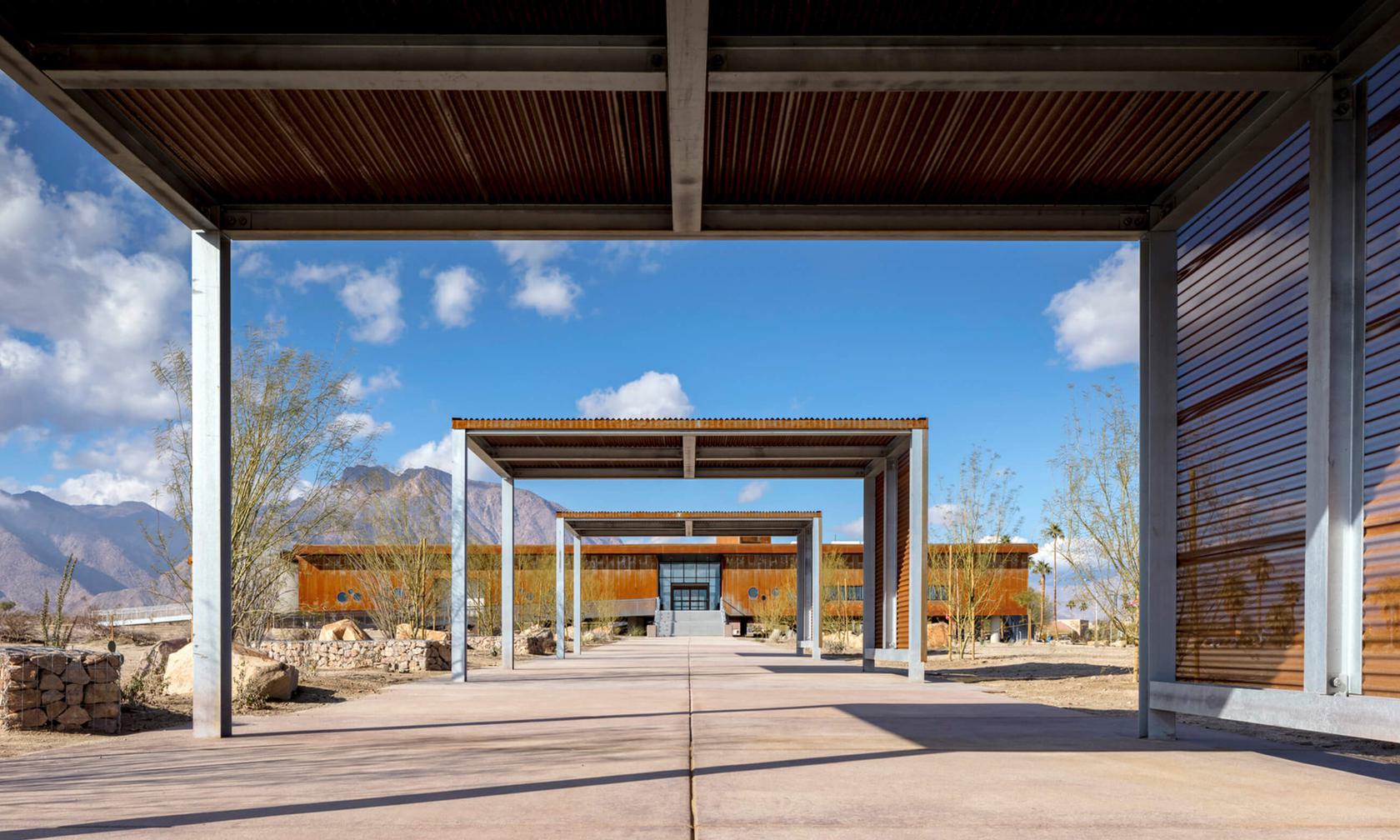 A jewel box in the heart of the desert.
The design-build of the new Borrego Springs Branch Library, Park and Sheriff's Office included all infrastructure, off-site improvements, and surface parking. The new park included covered play structures, meditation areas, picnic areas, an amphitheater, and an observatory among other amenities. The new library serves as a community focal point to provide access to meeting spaces and gather people to engage in civic enrichment activities. The Sheriff's office included workstations, a reception and lobby area, secured custody area, storage, and support spaces.
Owner/Client
County of San Diego
Size
15, 200sf
Architect
Roesling Nakamura Terada Architects
Market Sectors
Civic